Metal Components Manufacture and Design for all Industries:
Low and high volume, fast turnaround, precise spec, tight tolerances, competitive prices, delivered on time – call us to discuss.
We manufacture a range of customised and 'regular' sheet metal components. These include small parts such as brackets, plates and cleats, as well as larger items, including doors, frames and racks. Generally, our customers are engineers and project managers in telecoms, aerospace and construction for whom we work directly or through their contractors.
We're a very focused team of people, able to turn jobs round quickly and efficiently whether they're high or small volume production runs. Our approved supplier status means we have the proven expertise and controls in place to meet our customers' rigorous quality control requirements. The metal components we make perform correctly according to a range of parameters, for example tight tolerances and tensile strength. Full material traceability throughout the manufacturing process is also guaranteed at Alroys.
The variety of our customers' projects mean we work with different metals. Aluminium and stainless steel components are frequently manufactured by our sheet metal workers but also copper and brass. Alroys is a one-stop resource for customers needing fully finished precision sheet metal components – from design through to finishing.
What are our metal component customers looking for?
Our customers are looking for metal components that meet their individual needs, together with a prompt service from start to finish. To Alroys, this translates into 7 compelling service benefits:
Fast and efficient turnaround of projects
Competitive pricing based on experience and knowledge
Clear understanding of what each metal component has to achieve
Design capabilities whether that's adapting a plan or starting from scratch
Prototyping to achieve the best outcomes
Manufacturing to precise specifications, including tight tolerances
Compliance with regulations, from H&S to industry-specific
As the above 7 features demonstrate, Alroys' metal component service is dedicated to helping its customers achieve their goals.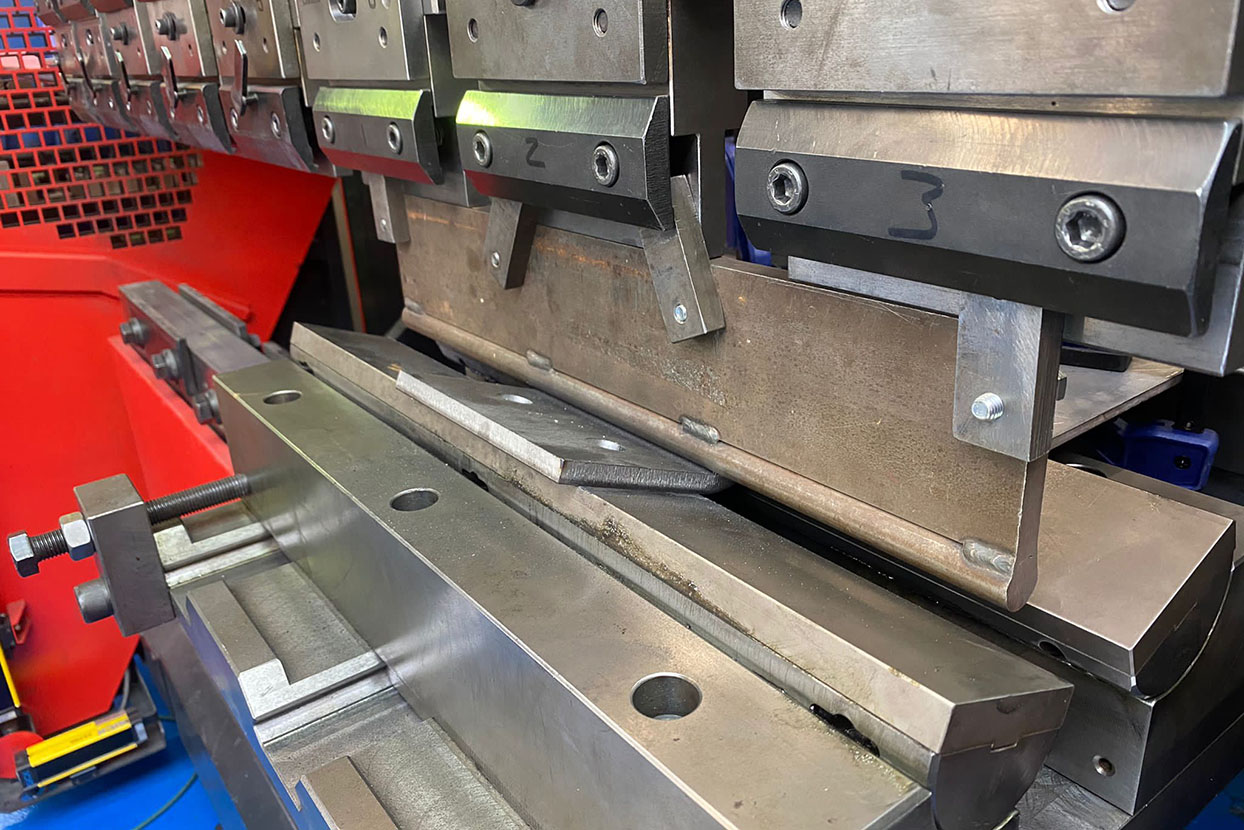 Call For a Quote:
01234567890
Who do we make metal components for?
Metal components feature in most industries and we work for a lot of them including three of the most significant: aerospace, telecoms, construction. Their individual project and industry needs may differ but once customers understand what we can do and how we work, they entrust us with more and more complex projects. Here's a quick overview of how metal components feature in these three sectors:
Aerospace
Requirements for aerospace metal components depend on precision and versatility. Tolerances are typically tight and durability is key within environments where temperature, humidity and mechanical stress is common place.
Telecoms
Fast turn around and agile design are highly-prized by the telecoms industry. As technology develops so too does the need for custom metal components. From cabinets, casings and racks to brackets and electromechanical parts, we manufacture metal components that ensure schools, hospitals, offices and communities are connected.
Construction
The applications for metal components in construction is endless and involves every phase of a project: brackets, purlins, plates, box sections, studding, fittings… We work extensively for the construction industry particularly on fabrication and architectural metalwork projects which is where our customers discover our resourcefulness and the sheer scale of our capabilities.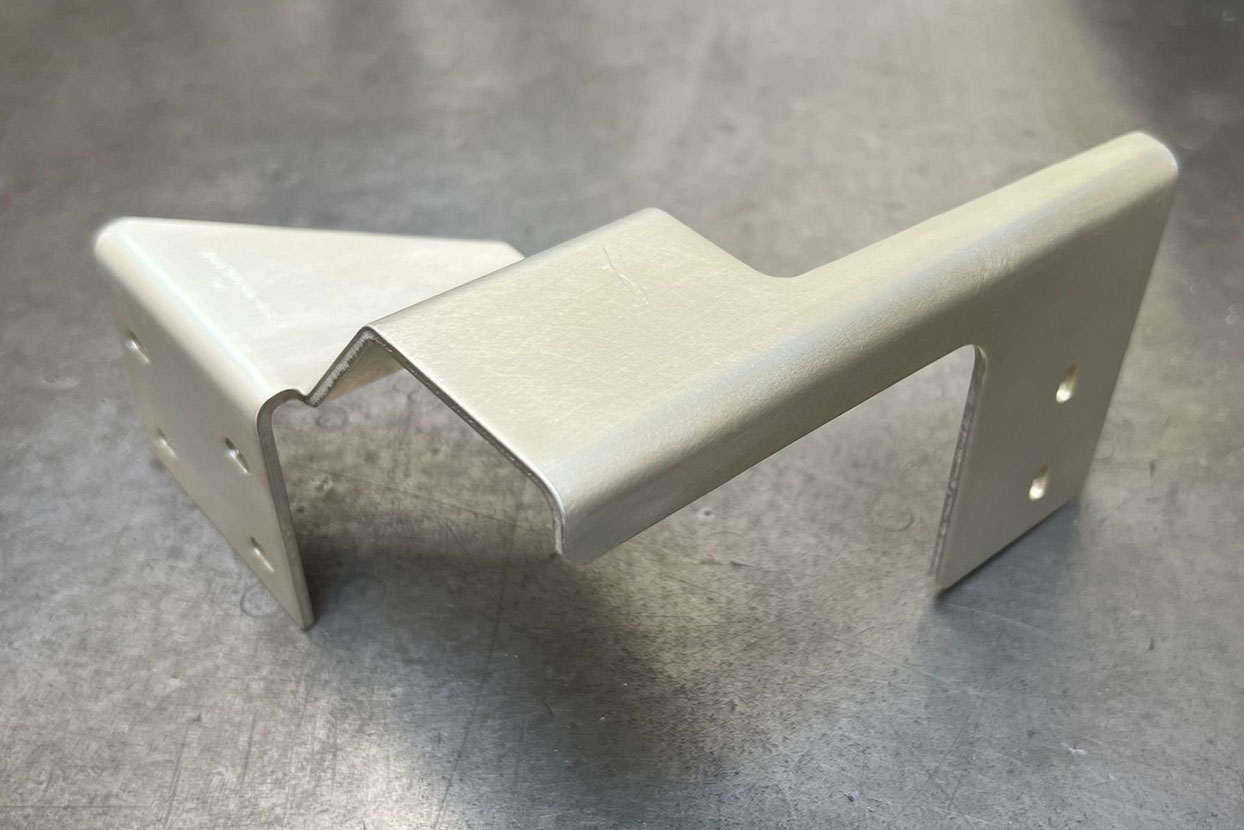 What kind of metal components project can we take on?
Regular straightforward jobs for Alroys feature brackets, mounting plates, cleats, etc, in both small and large volume runs.
We also work on more complicated projects where the customer needs our design, project management skills and full service capabilities.
Typical features of our work are tight tolerances, bending multiple angles and labour intensive precision.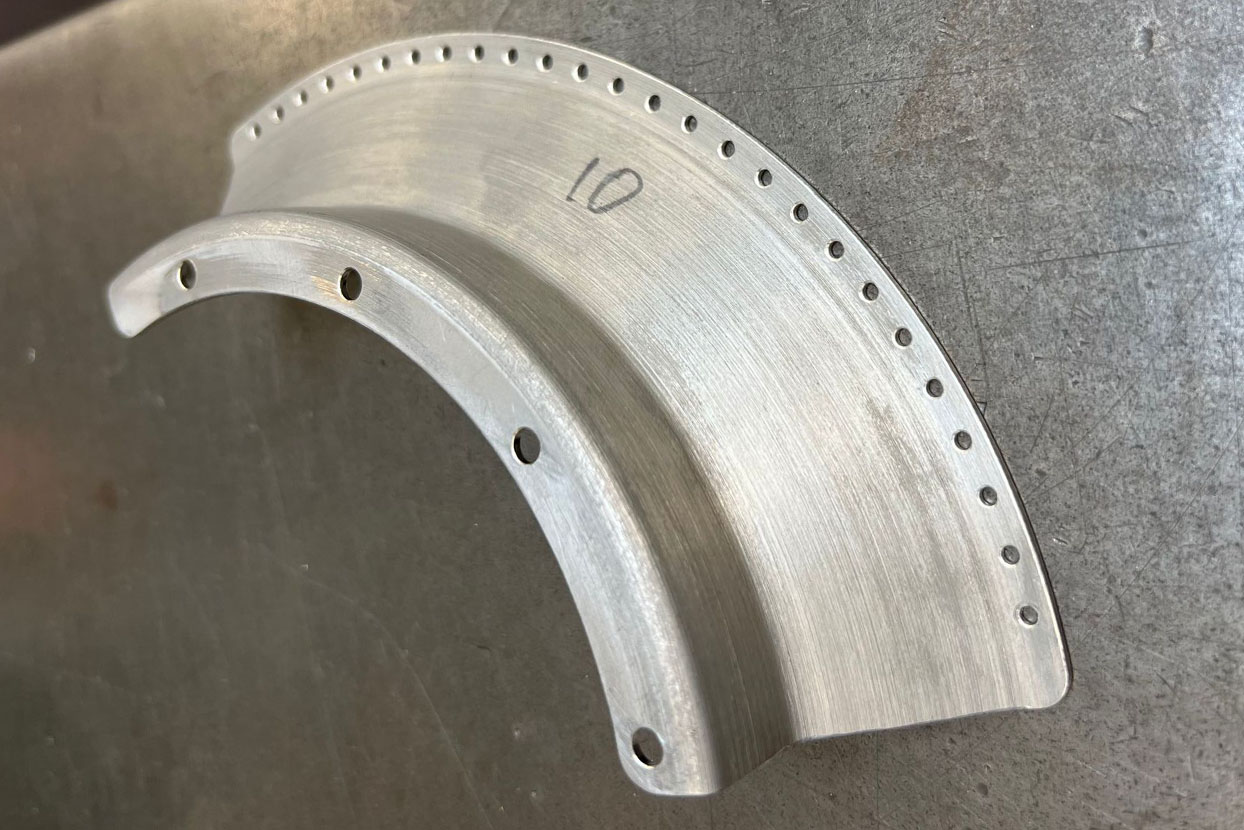 Heat shields on satellites
We briefed a team of specialist metal spinners to turn the aluminium to the correct shape, working through 3 stages of heat treatment to reach 'T6' (hard). The parts were then CNC machined and profiled to create semi-sphere components. We then inspected the hole positions on our CMM machine, adjusting as required to meet the client's tight tolerances (0.15mm).
Timescale: 12-14 weeks due to complexity.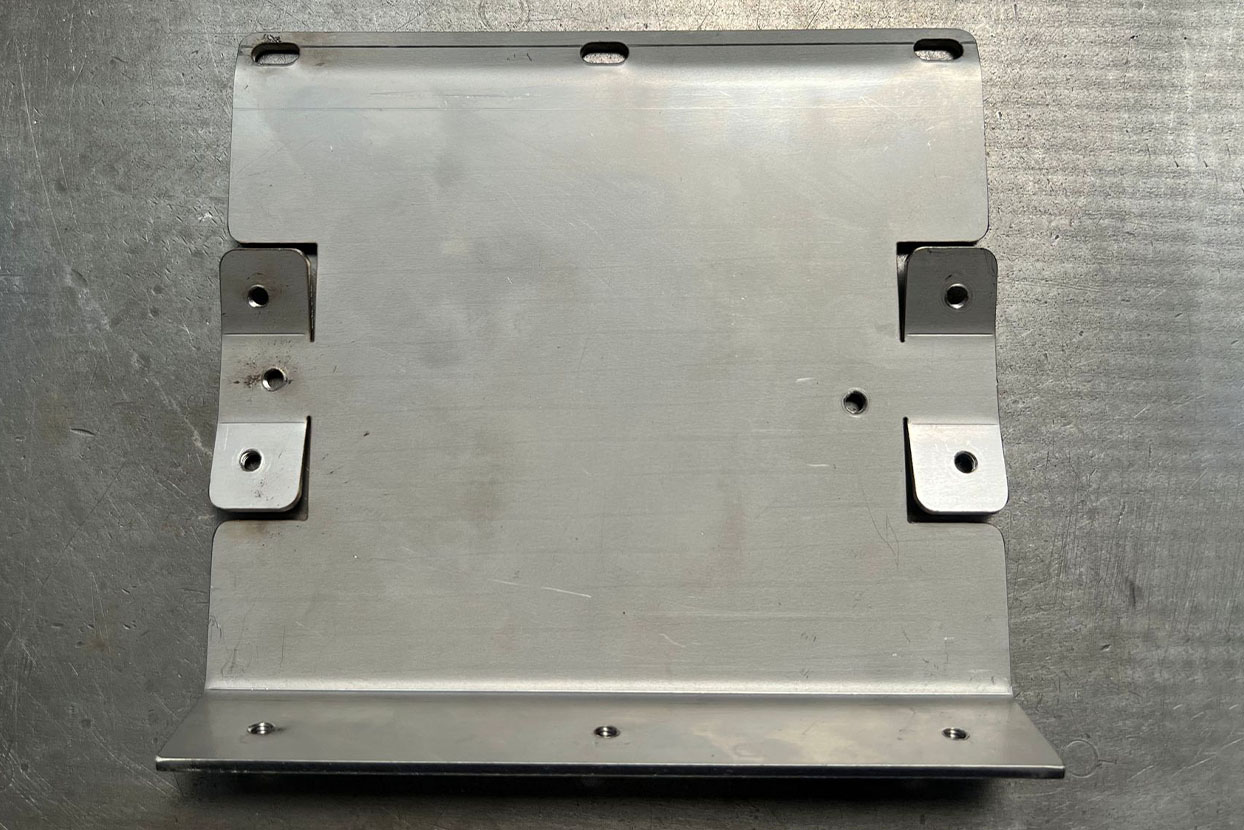 Brackets for telecom towers
400 stainless steel brackets with multiple angles going in different directions. Working from our customer's rough drawing, we produced a prototype to demonstrate that both the component and our process were fit for purpose.
Project time: 4-6 weeks.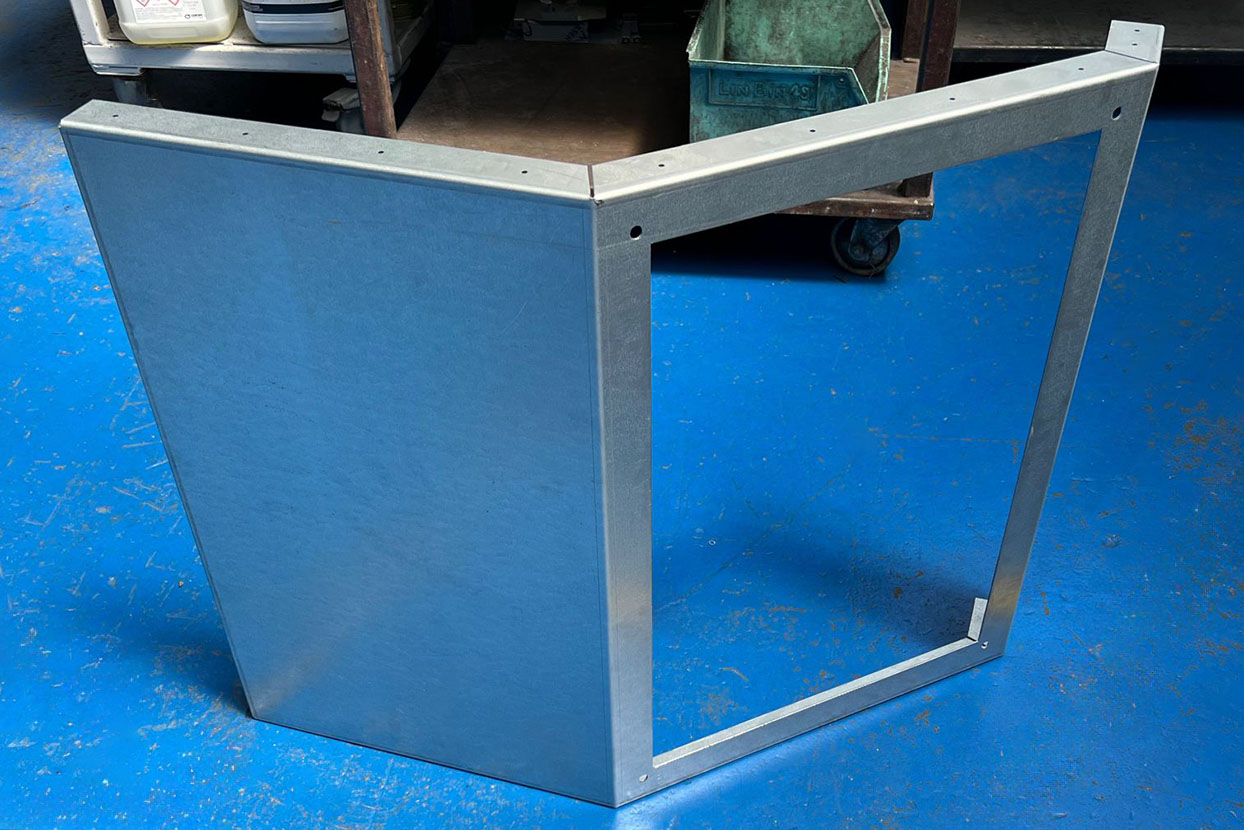 Protective roof cowls for construction
2 galvanised steel roof cowls for London-based flats. We designed the cowls to suit the location, the services involved (electricity, media, air con) and maintenance accessibility. We then cut, formed, tapped and cleaned the components. As this was one of the last jobs in the project, timing was tight.
Project time: 1-2 days.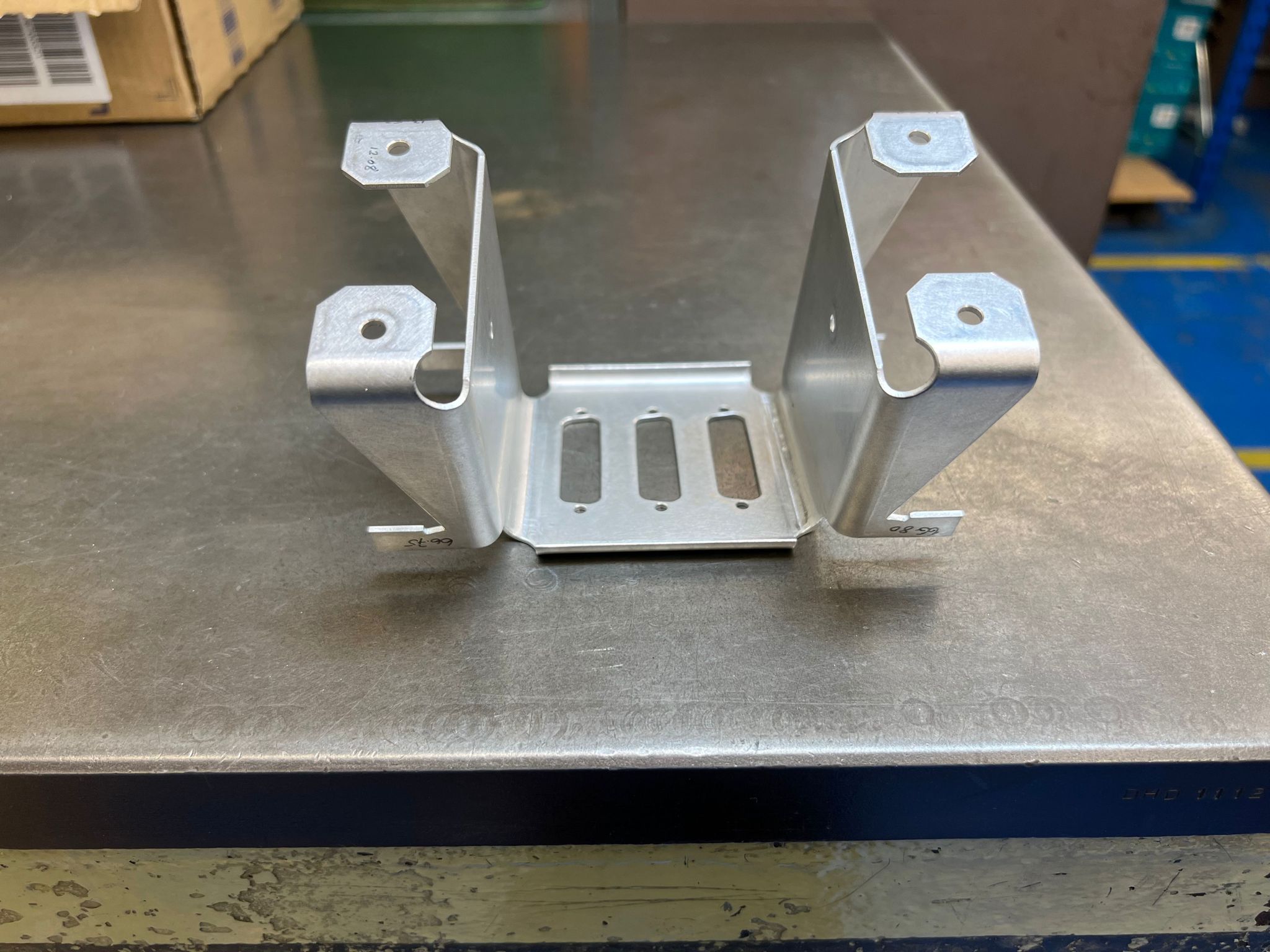 Electrical brackets on satellites
These brackets for aerospace involve very tight tolerances (0.5mm). We used specialist aluminium from T3 (soft) to T81 (hard) requiring very careful handling. We CNC punched rather than laser cut (the heat would distort), sandwiching the components between two other pieces of material to stop it cracking and breaking. We formed the component initially with small holes, enabling us to move and resize them using a CMM laser probe to achieve the required precision. These projects can be both high volume as well as occasional one-offs.
Project time: generally 6-8 weeks.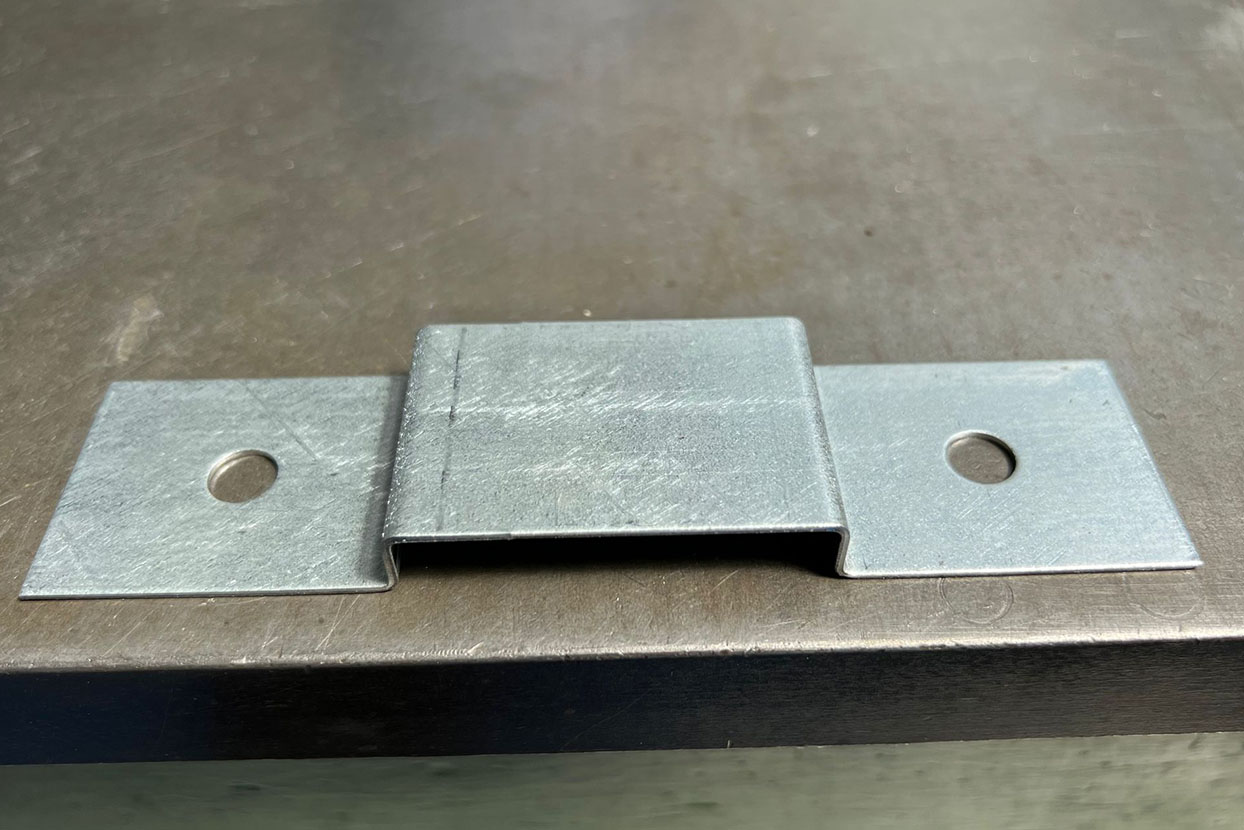 Top hat section for access platform
Designed and manufactured 8 top hat sections to satisfy H&S regulations. Part of a bigger fabrication project, we solved the problem of keeping a ladder in place on 2 maintenance access platforms we were building. We manufactured the part out of galvanised steel (the platforms were above a hot plant room so had to be rust-proof).
Timing: 1-2 days for immediate H&S sign off.
High volume, low volume, custom or off-the shelf, Alroys' metal component service features fast turnaround, precision and competitive prices.
Alroys Sheet Metal Services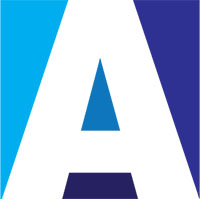 Talk to us about your next project
With over 60 years experience, we have built up a reputation of providing high quality products, on time delivery and professionalism.
As a leading steel manufacturer in the UK, we can handle any project using materials such as stainless steel or aluminium. Whether you come to us with a blank canvas or ideas already in mind, we will take on any request and contend to calculate and guarantee exceptional results.
Call us to discuss your next project.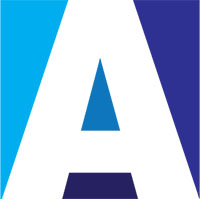 Arrange an appointment
If you'd like to visit us to discuss your next project in person, please use the number above to arrange a time suitable for you.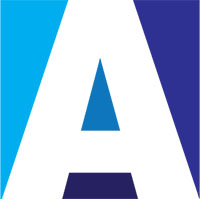 Download our brochure
Click here to download our brochure.
Depending on your browser settings, the brochure will either open in a new browser window (save to your computer to view) or will download directly to your computer. You will require a pdf reader to view our brochure once saved to your computer.