Structural steel support for rear extension of residential property
Manufacture and install RSJs to support a rear extension in a London-based Victorian town house. The whole of the back of the house was to be removed so we essentially manufactured a huge 'goal post' measuring 6m x 3m to hold the house up.
Two challenges for us to meet:
Manufacturing and installing a structure strong enough to support a two storey house
The logistics of getting the RSJs – each weighing 3.5 tons – in place. (Craning the RSJs wasn't an option given the site was a gated residential area in Chelsea.)
For Challenge 1, we made several site visits, measuring and planning the project together with the structural engineer to ensure we calculated both size and weight requirements precisely. Having satisfied the strength of our structure, we addressed the stability issue back in our Stevenage workshop by welding anti-twist plates onto the RSJs. The brickwork sat on top, and was bolted to, these plates restricting any movement by the steel structure and building combined.
We solved the accessibility challenge by sourcing robust trolleys to ferry each RSJ onto the property before using a block and tackle to hoist them into place.
Regulations & Safety Considerations
Manual handling weight limit (20 kilo). We used a variety of techniques to manoeuvre the RSJs into place including block and tackle, lifting equipment, bogie system, skates and rollers
Scheduled in major lifting sessions on site, having barriered off the whole area
Planning: 1 month
Manufacture: 2 weeks
Installation: 2 weeks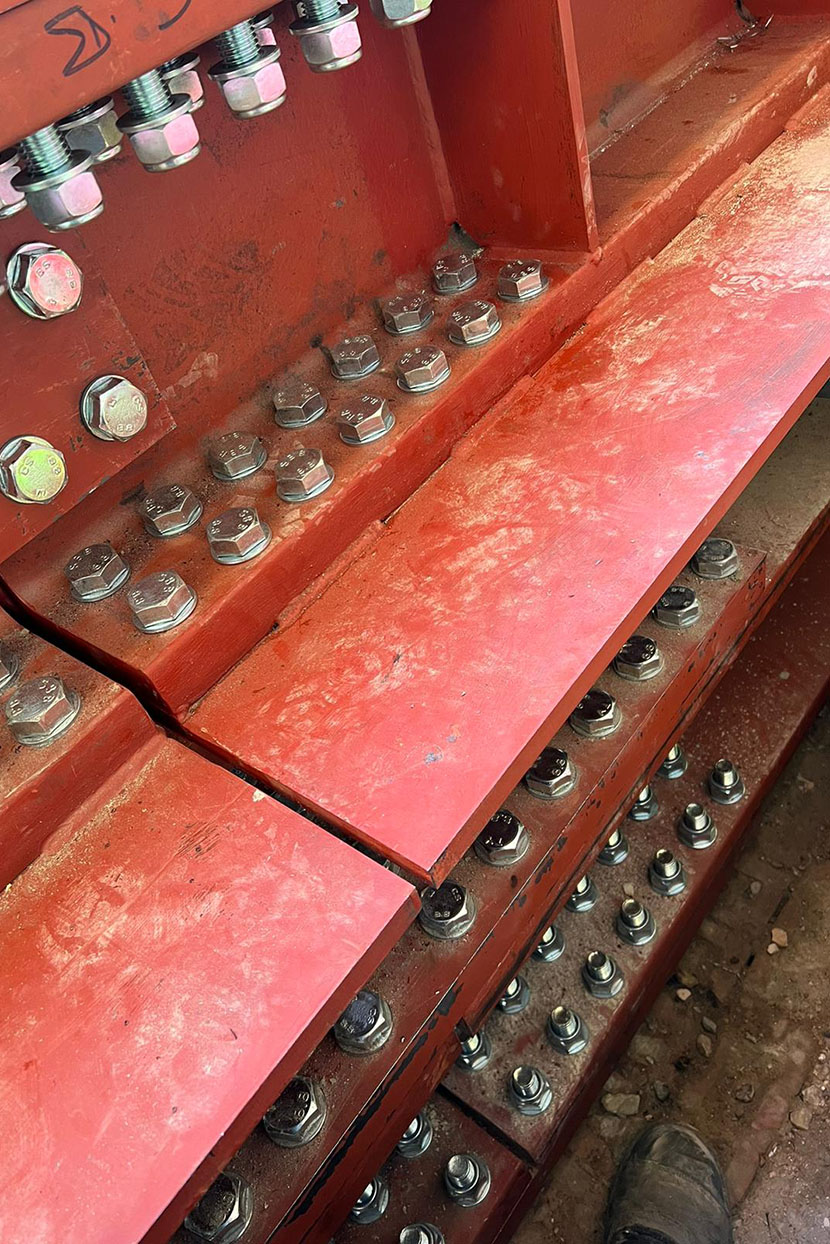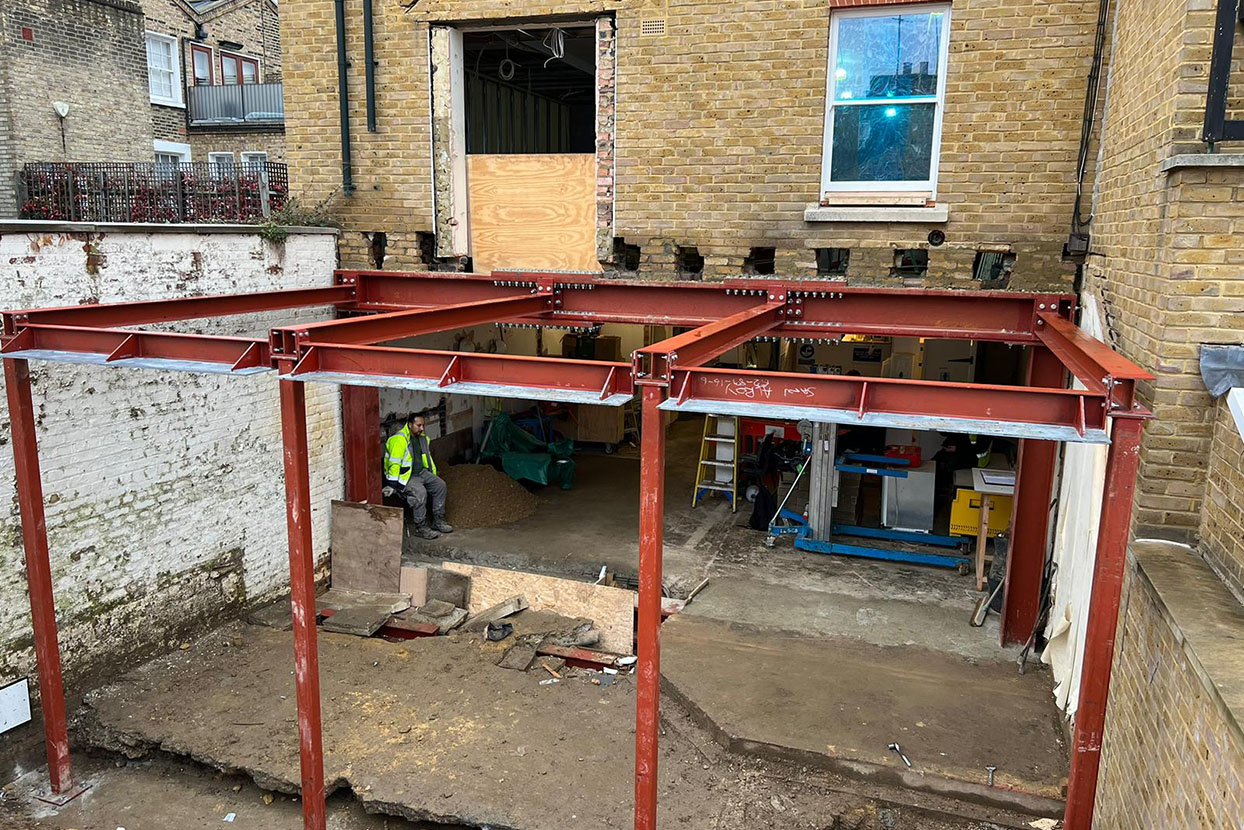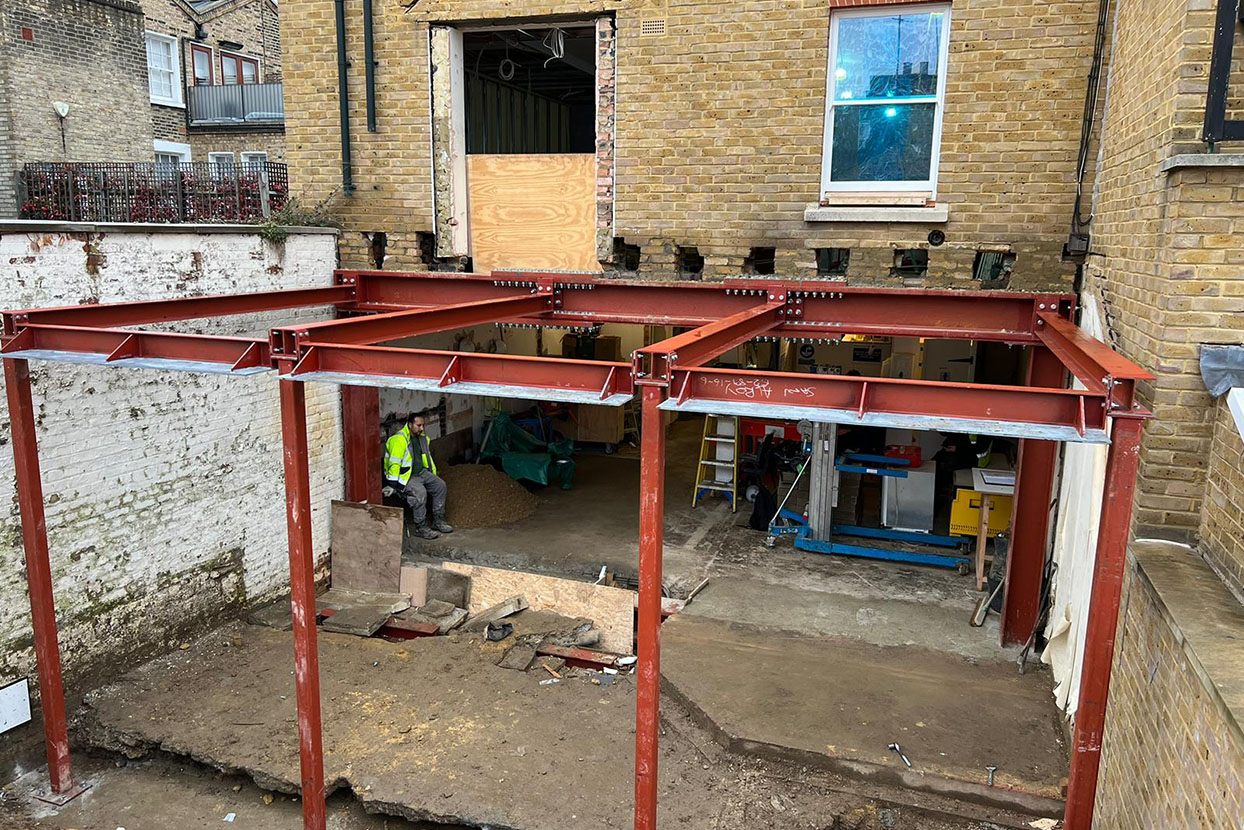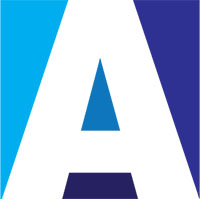 Talk to us about your next project
With over 60 years experience, we have built up a reputation of providing high quality products, on time delivery and professionalism.
As a leading steel manufacturer in the UK, we can handle any project using materials such as stainless steel or aluminium. Whether you come to us with a blank canvas or ideas already in mind, we will take on any request and contend to calculate and guarantee exceptional results.
Call us to discuss your next project.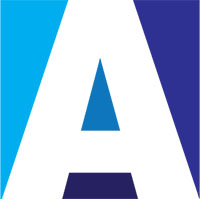 Arrange an appointment
If you'd like to visit us to discuss your next project in person, please use the number above to arrange a time suitable for you.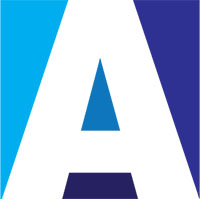 Download our brochure
Click here
to download our brochure.
Depending on your browser settings, the brochure will either open in a new browser window (save to your computer to view) or will download directly to your computer. You will require a pdf reader to view our brochure once saved to your computer.