Health & safety for approved fabricators
Health & Safety (H&S) for approved fabricators is vital. Our work as fabricators and sheet metal specialists, means our machinery, tools and general environment pose a significant risk to our health and safety. At least they would if we didn't take it all very seriously.
Steve Couch, MD of Colchester-based, SMC Safety Solutions has been Alroys' H&S consultant since 2010:
"Alroys has always been on top of their health and safety responsibilities and, as they've grown as fabricators, they've kept pace with the regulations."
We meet up regularly with Steve to ensure the following:
Full compliance with all H&S Regulations
Internal H&S systems reviewed and amended as appropriate
All machinery and equipment checked and maintained
Every staff member appropriately trained.
Safety Management System
Even the professionals admit that H&S regulation is a minefield, especially for the smaller fabrication business. Having Steve Couch as our dedicated H&S consultant is vital to help us not only keep up with changes and reforms, but also interpret correctly the various legislation and codes.
It starts with our Safety Management System, of which there are 4 key elements:
1. Safety policy
Alroys' safety policy establishes our strategy and commitment to continually improving safety. It defines the methods and processes we need to meet the safety goals we set ourselves.
2. Safety assurance
This is how we evaluate the effectiveness of our policy and its implementation.
3. Safety risk management
Our commitment to continuous identification of hazards, and subsequent assessment of risk, feeds into our risk assessment process. In turn, this determines the most appropriate control mechanisms for us to adopt.
4. Safety promotion
Safety promotion includes everything required to create a 'safety culture' across the whole of Alroys. So appropriate training, as well as clear communication, are key elements.
Less red tape, more safety success
The more logical your approach to safety management, the more successful and effective your processes will be.
Identify hazards and assess the risk
It's a 3-step process:
Identify the hazards across all areas (including back office)
Assess the risks
Establish suitable risk control measures
Risks are unique to each fabrication workshop so you look at all aspects of the work, how it's carried out and by whom. This includes non-routine activities such as maintenance, repair and cleaning. You review the physical working environment – equipment, materials and substances, products, source of energy, etc.
Be scrupulous in documenting your findings and actions, then review and revise as appropriate. Make sure relevant safety signs are visible and clear, and manuals are readily available. Get every member of staff on board, being vigilant and committed 100% so it's a collaborative exercise.
Make H&S training a priority
We build our workplace safety training around the hazards we've identified so making sure everyone is focused and observing the guidance is critical to success. Effective H&S training must always be a priority.
'Best practice' is an evolving situation and not just because of changes to H&S regulation. New machinery and more efficient ways of working all impact on safety. As does complacency surrounding basic usage in the workshop – sharp edges and high temperatures are a daily feature of our lives.
Basically, our employees' vigilance in identifying hazards and being safety-aware generally, is integral to the relevance of our training and minimising risks to health.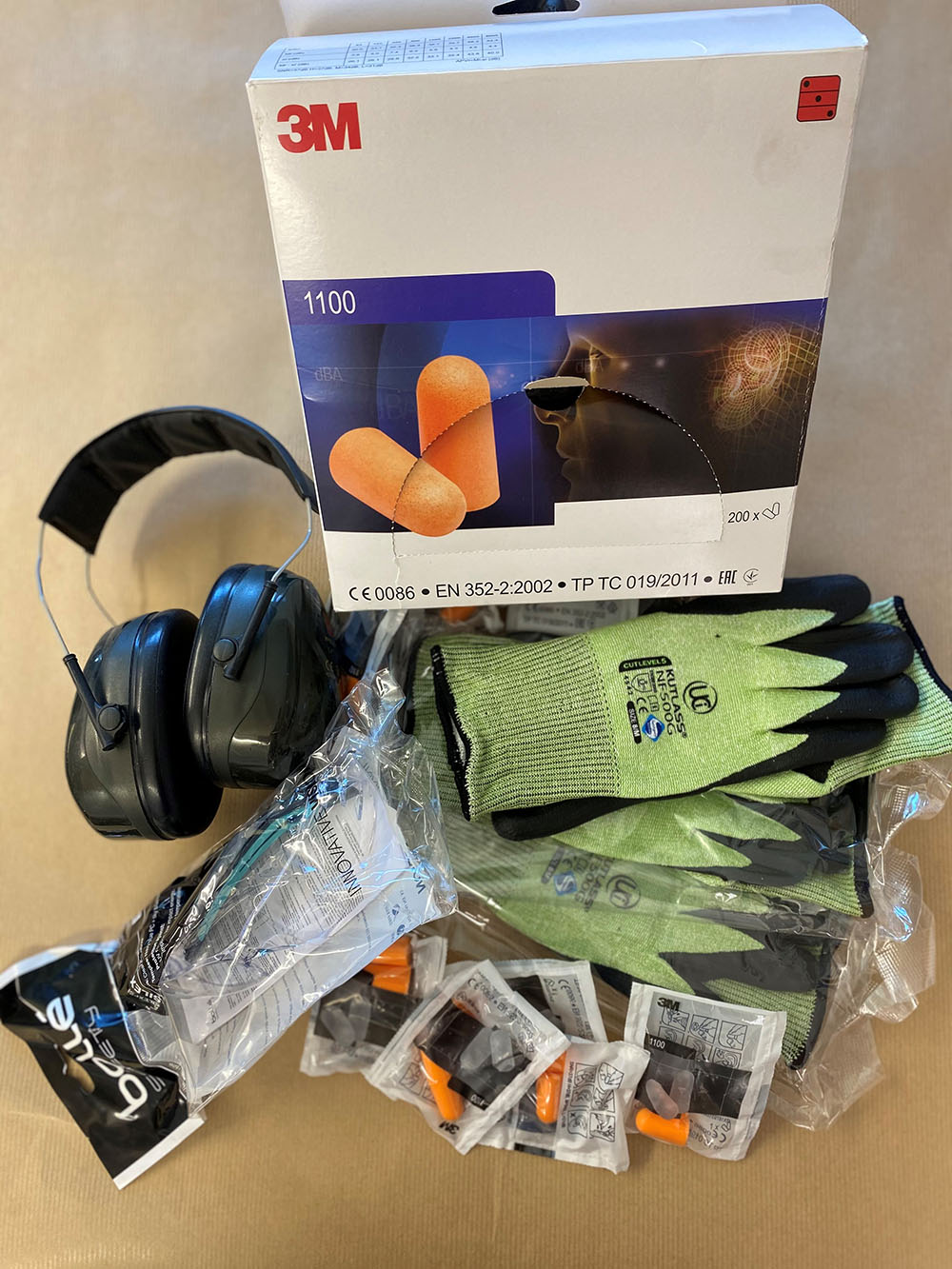 Use personal protective equipment (PPE)
Covid-19 has highlighted the correct and regular use of PPE but it's always been important in fabrication and sheet metal working. From headgear, ear protection, air fed respiratory protection and specialised garments to safety glasses and flame resistant gloves, it's vital you don't let employees forget or disregard the need for PPE.
Our role as an employer, is keeping PPE up to date, making it accessible, and training staff in its correct usage.
Keep machinery and equipment safe
Having safe machinery and equipment is a key means of reducing employees' exposure to harm – from machine guards to ergonomic office layouts and furniture.
Protection from toxic substances is a significant piece of H&S legislation requiring workshops to have effective local exhaust ventilation (LEV) or dust / fume extraction. This ensures airborne contaminants are removed before they can be inhaled.
Review H&S and continuously improve
Of course, effective and efficient safety measures require regular inspections and the appropriate maintenance and remedial actions to be carried out. Our H&S consultant, Steve Crouch, helps us achieve this 100%.
We'll leave the last word to Steve: "From day one, Alroys has taken H&S seriously, always advancing and doing their utmost to ensure the safety of employees and visitors to their premises. It's a pleasure to work with them."
Further information