Sheet metal punching – more than just making a hole
Whether it's creating a decorative wall panel to protect the glass near a pool table or a simple bracket for a window, sheet metal punching plays a critical part in functionality and the overall success of a project. Get it wrong and you threaten the next stage, creating a negative domino effect throughout the project. Sometimes, it's a matter of small improvements having massive impacts on cost and timescales.
The skilled sheet metal worker doesn't start with a drawing. We start with understanding clearly what the client wants to achieve.
CNC hole punching – what's the bigger picture?
If you see punching holes and apertures in sheet metal as an isolated function, you'll miss the opportunity to make improvements to a project as a whole.
Get the full picture first, think ahead and plan accordingly. Say an architect envisages storage along a 100m corridor resulting in 2m high aluminium doors each with approximately 5,000 holes punched purely for aesthetic purposes. The problem? That many holes will simply weaken the door. The solution? Robust stiffening braces, complete with matching perforations – so they blend in – and assembled at a later stage of the project.
Don't follow the brief blindly. Ask questions, query assumptions. Find out what the client has in mind first then plan accordingly.
.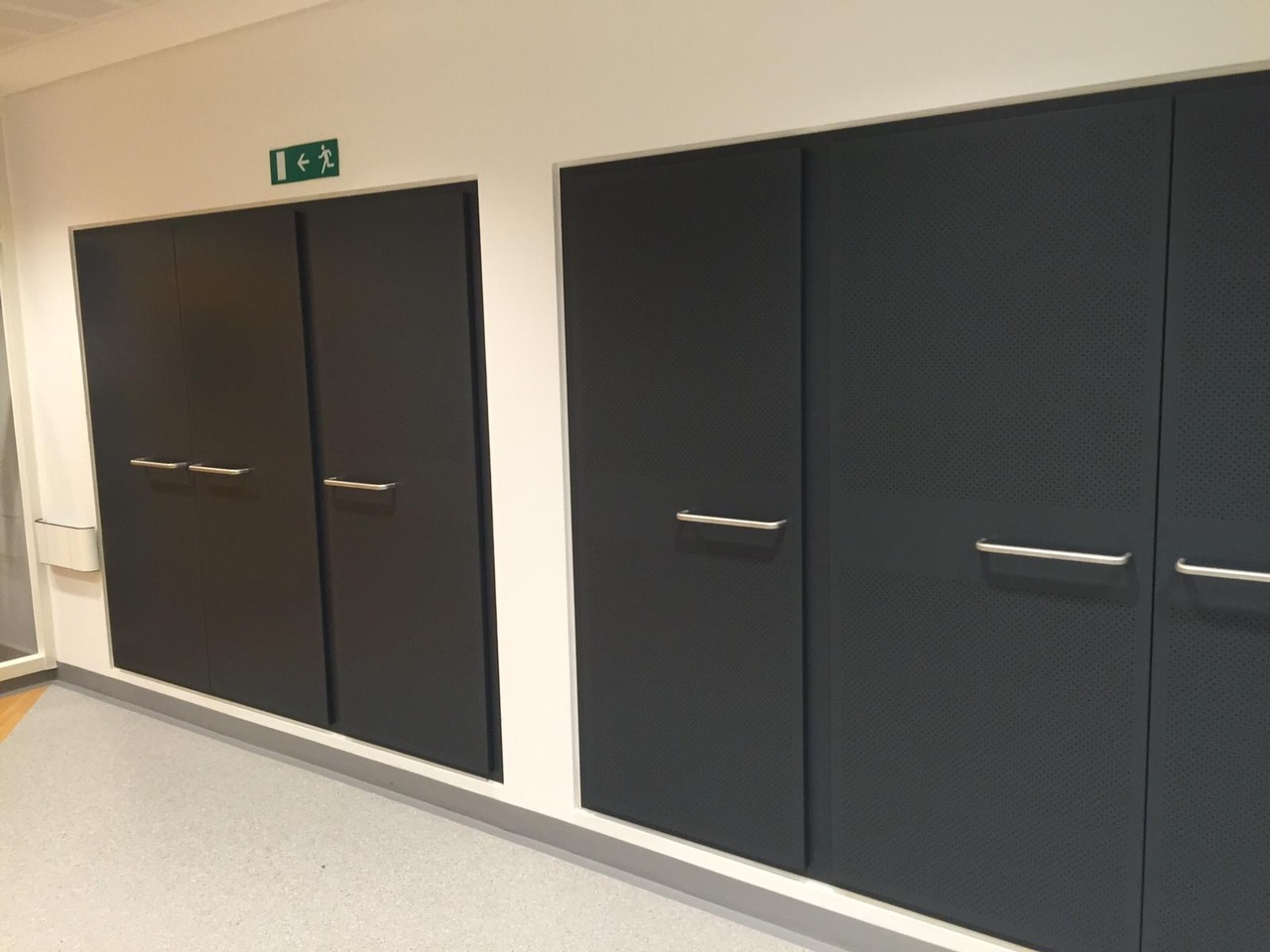 Storage along a 100m corridor of 2m high aluminium doors each with approximately 5,000 holes punched for aesthetic purposes.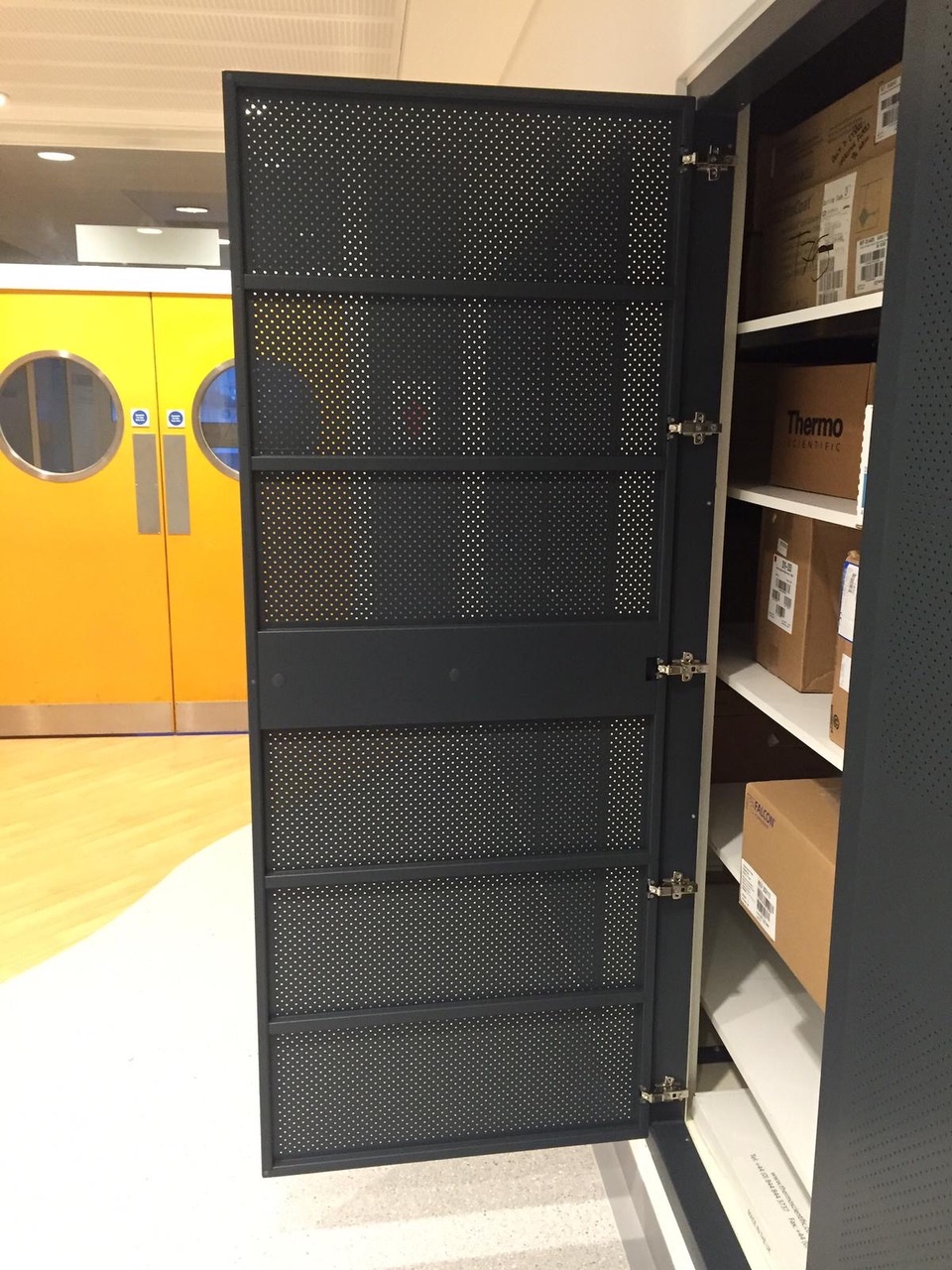 Reduce cost at the CNC punching stage
Cost savings and faster-to-market outcomes are clear benefits of CNC punching but only with the skill and forethought of the sheet metal engineer.
For example, using a cluster tool instead of individual tools to produce several shapes simultaneously. Fewer 'punch hits' simply reduces the run time. Using a cluster tool when manufacturing the perforated doors enabled us to produce 7 holes per hit. Instead of punching the material 5,000 times to produce the apertures, the cluster tool reduced the hits to less than 1,000. A significant time saving at this stage of the project.
3D modelling benefits the whole sheet metal process
Creating a 3D model for sheet metal products provides valuable data for use across the entire product development lifecycle, starting with CNC punching. Instead of a traditional drawing, 3D 'unfolds' the component into a flat pattern as well as allowing us to see it from different angles.
The flat pattern file is produced at a click of a button, saved as a .dxf file then sent to the CNC programmer. This simple process takes hours off programming times because it's no longer necessary to work out 'developed blanks'.
Another advantage of creating a 3D model is it allows you to interrogate the part and check it against the client's drawing. Having faith in your 3D model gives you confidence that you are producing accurate components each and every time.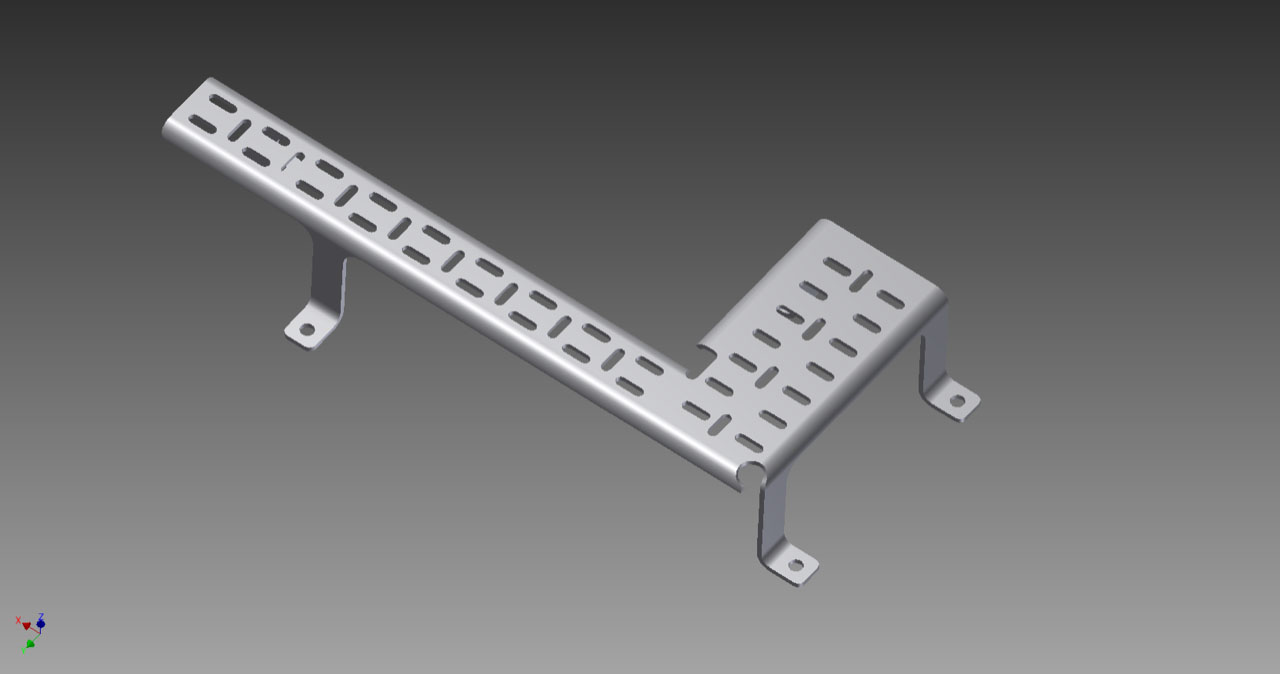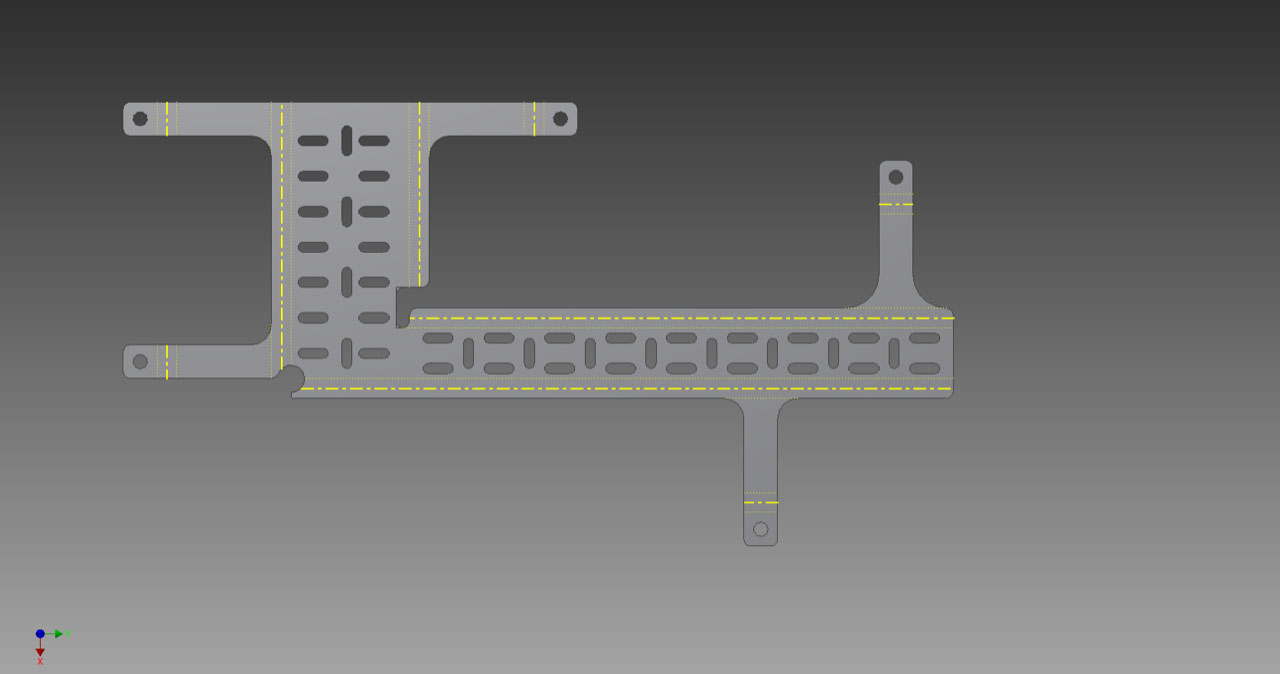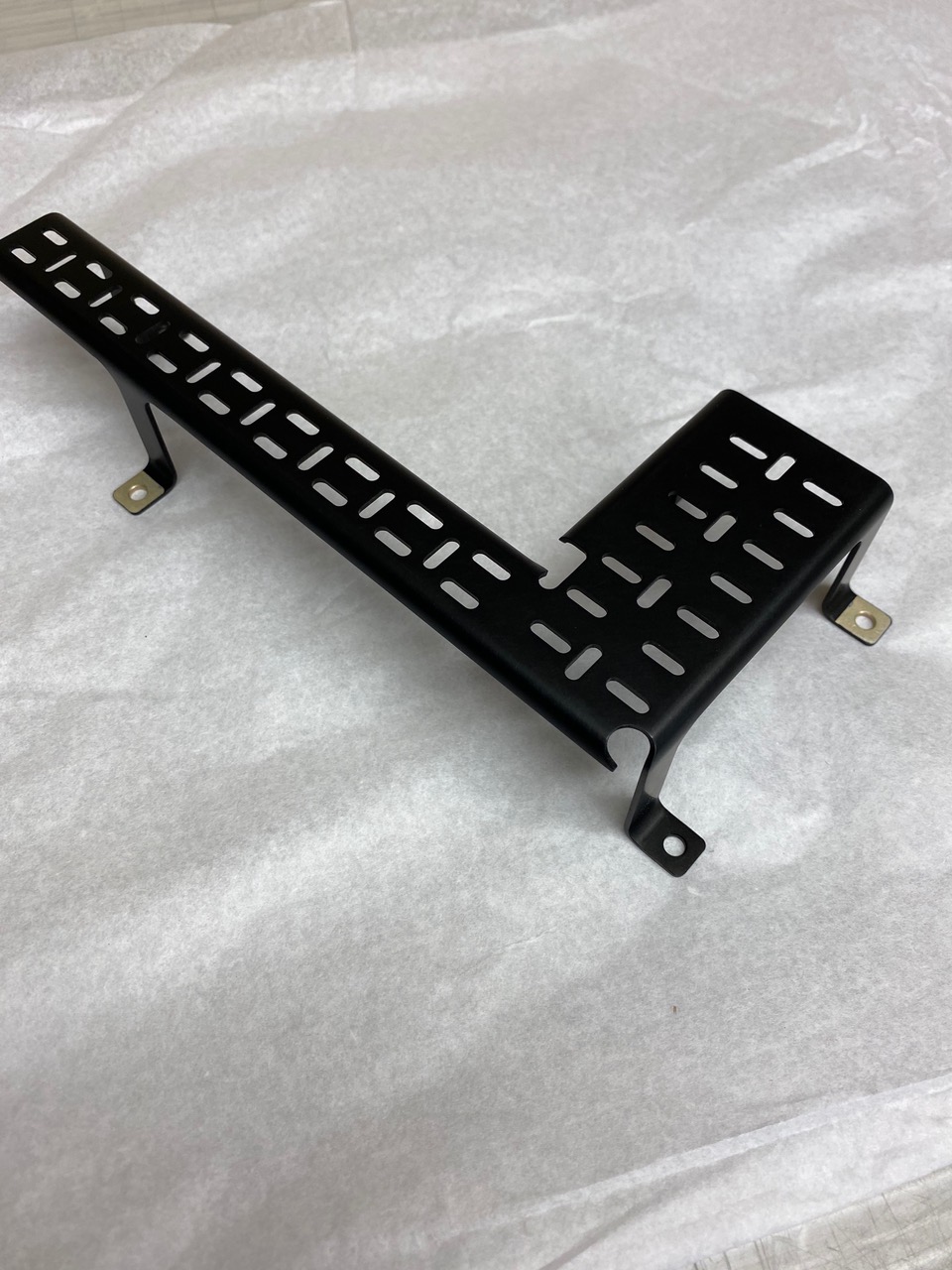 The examples show a fairly complex cable tray, with several features and apertures, in 3D model format, flat pattern and completed stage.
The CNC punch programmer is a skilled engineer
We use Radan CAD/CAM software because it is acknowledged as one of the world's leading PC based CAD CAM software solutions for the Sheet Metal Cutting industry. Having a skilled programmer is vital however, as CAD/CAM software alone will not produce perfect parts:
Determining where to hit and punch and in which direction
Making sure the part falls forward down the chute.
Careful use of the 'stop command' so the part is accurately positioned for the next move.
Correct speeds and feeds ensuring accuracy and perfect cutting.
The CNC punch programmer can anticipate issues and opportunities further down the line. For example, the design asks for a very small stiffening flange, 4mm high which is impossible to produce straight off. So the programmer allows additional height, say 10mm, which can be cropped back to 4mm after forming. Without such knowledge and experience, manufacture would halt and the component scrapped. Bright thinking early on leads to a more successful outcome.
Using your punch tool library wisely
Acquiring an extensive range of tools over the years gives you a wide variety of punching options. However, not having the 'desired tool' shouldn't limit your options. The greater your knowledge and experience of tools, the more resourceful you become. It all starts with the brief and understanding exactly how to achieve the required outcome.
For example, the need for an aperture outside the range of your tooling library may not mean bespoke is the only option. A simple review of the client's overall needs may find that an alternative size aperture, using a tool from within your library, can achieve the same result.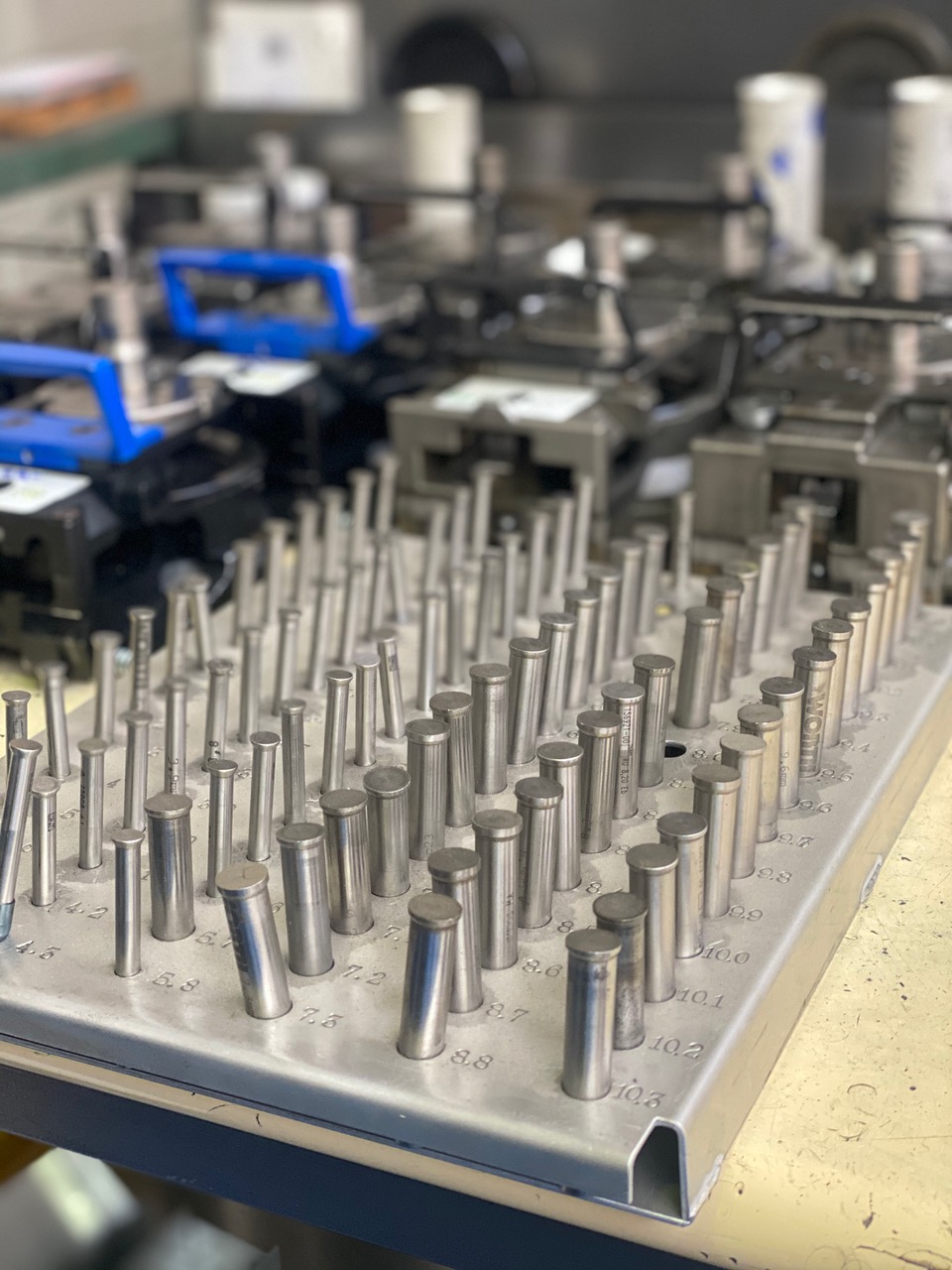 An extensive range of tools gives you a wide variety of punching options.
Reduce the number of tools
Reducing the number of tools used should always be the aim because it takes time to set up and break down. Fewer tools, means less operator time and less cost for the client.
The more skilled you are the more you can think outside the box. What if your punching machine limits you to the number of tools you can use yet a part exceeds this requirement? What can you do? One example, is to produce different sized holes by using the same punch but then opening them up with a drill after punching.
Suggest a rethink
"We need this box with these different holes," said an aerospace client requesting 0.1mm difference between a number of holes. The cost and time involved prompted us to question the need for such a small difference and suggest a rethink. Just because a large corporate client can't implement quick design changes doesn't mean we can't do it for them.
It's worth mentioning laser cutting and when to use it as opposed to CNC punching. Laser cutting is excellent for thicker material and curved shapes – a star, or letters for example. The laser can go round smoothly while a punch has to 'nibble at it'. However, the laser takes more time than a punch to produce single hit shapes such as holes and squares. Knowing what process to use for different types of components can make significant savings to the client.
CNC punching is the starting point for the whole project
Take the 2 biggest brands for CNC punching and laser cutting, Trumpf and Amada. Add some high performing CAD/CAM software such as Radan. Then make sure skilled engineers are in charge, asking the right questions and making the right decisions. CNC punching is the starting point for the whole project.
Want to discuss your next project?