Is your steel fabrication fit for purpose?
Is your steel
fabrication
fit for purpose? Some structural metal work design follows the Swiss Cheese approach – too many holes, the wrong holes. In other words the design needs to be put to the test to make sure a successful, safe and cost effective structure is the outcome.
Our customers come to us for solutions and expertise so they expect us to evaluate their ideas and plans.
We approach every structural project in the same strategic way – carrying out a full technical review of the design. Consequently, the estimate is well thought-out and the resulting structure works, sometimes better than the customer's original concept. That's because we aim for fit-for-purpose and cost-effectiveness every time.
The alternative is to slavishly follow a customer's drawing, quote accordingly and hope the Swiss Cheese approach doesn't apply.
Here are 3 projects to illustrate what we mean.
Project 1 : a support beam for a roof
This support beam needed to be load bearing and was supported by two PFCs (pre-formed channels) at each end. To secure the two PFCs to the wall, the architect selected an M16 Hilti fixing designed for a hollow wall application. This particular fixing uses an additional sleeve which needs to be inserted first, requiring a 27mm diameter hole drilled into the wall, to a depth of 150mm. Our technical team pointed out that due to the proximity, pitch and size of the holes, the wall supporting the PFCs would resemble a Swiss Cheese with about as much strength. Ultimately the choice of fixing threatened the structural integrity of the support beam.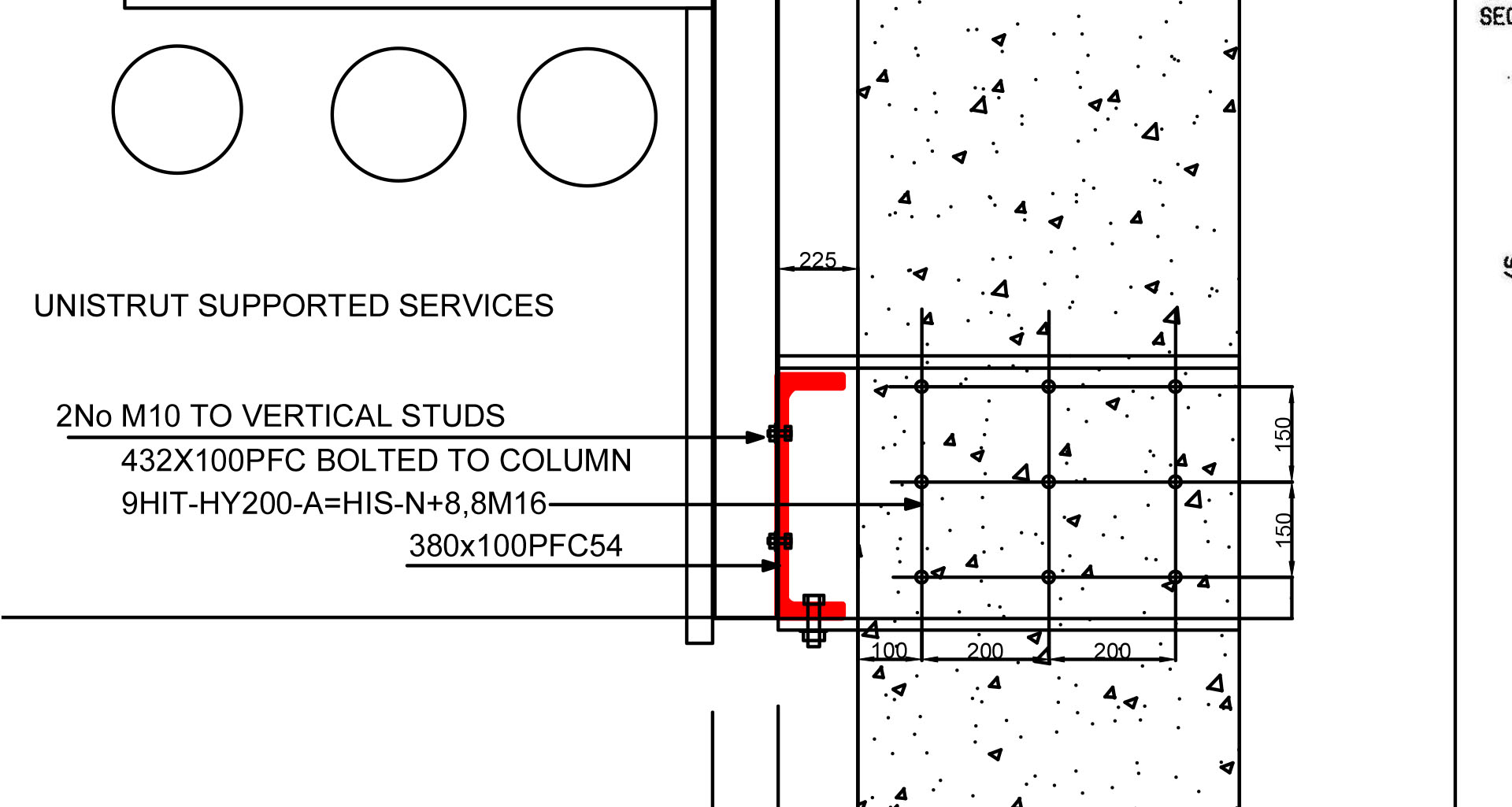 Our solution was to recommend an alternative Hilti product. Designed for concrete, it provided a similar load-bearing but only required an 18mm diameter hole. To increase further the proximity and pitch of the holes, we suggested the addition of a plate. This meant the PFCs maintained their structural integrity which, in turn, allowed the support beam to do its job of supporting the roof to the required load bearings.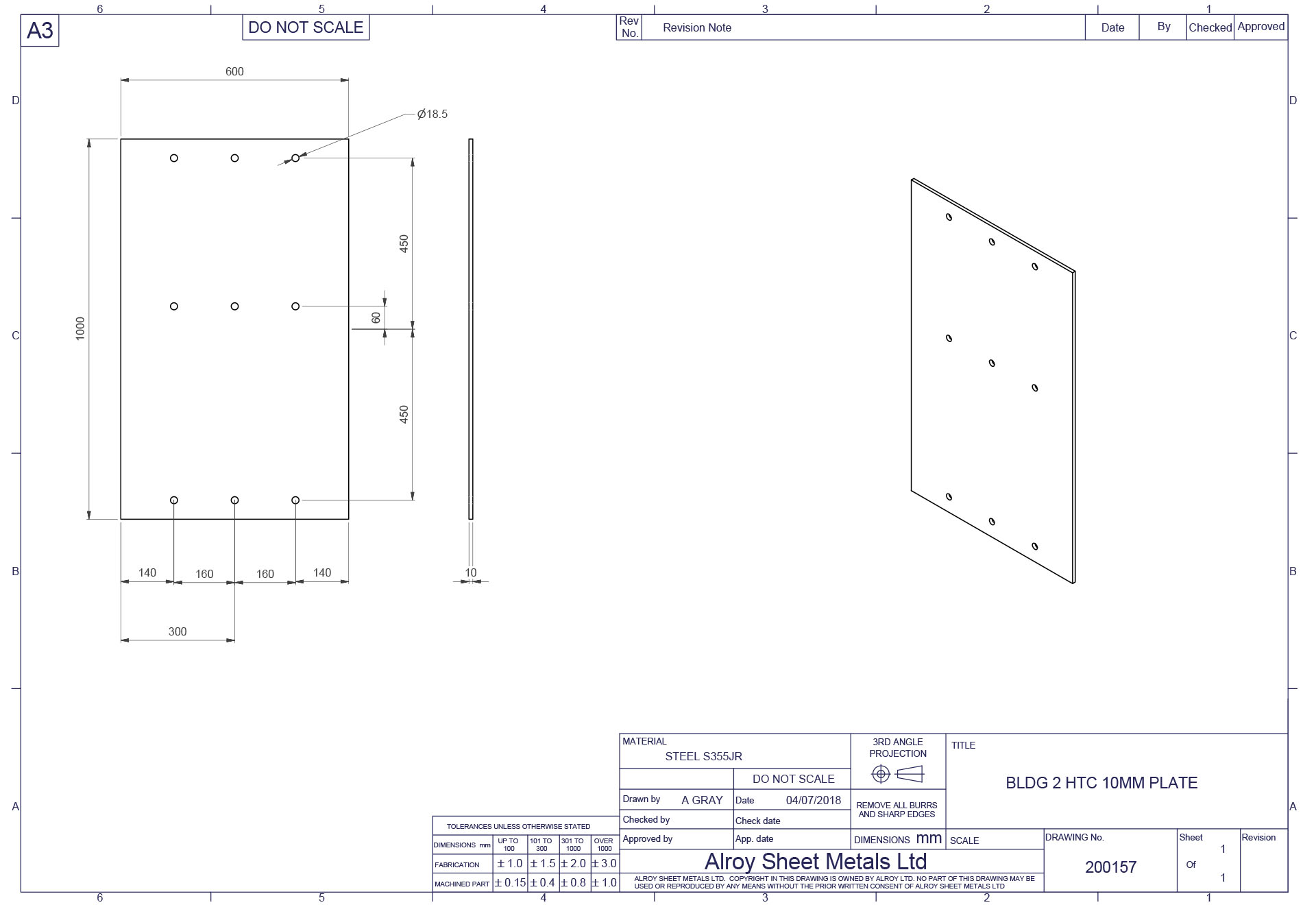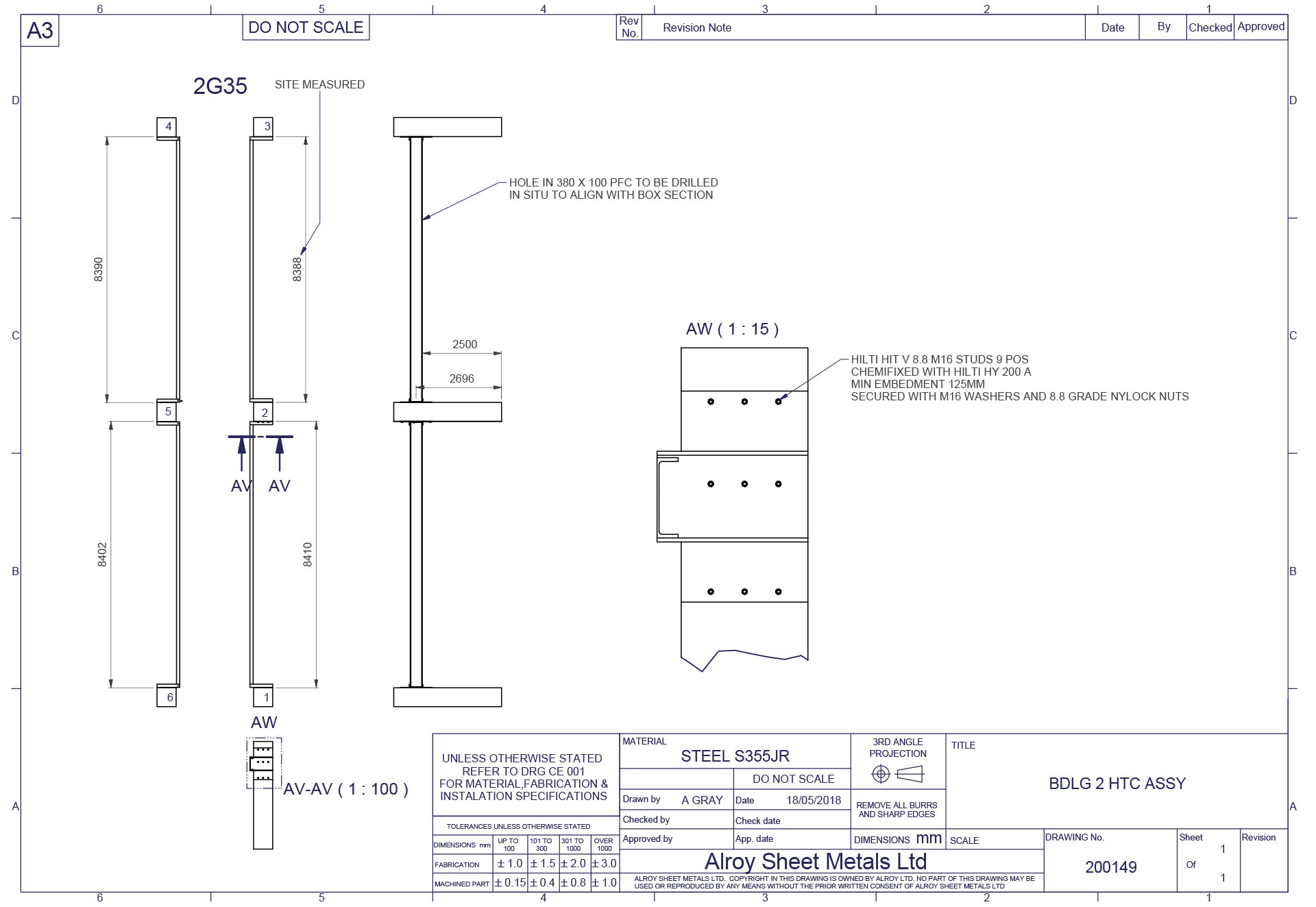 In our experience, customers know what they want a
fabrication design
to achieve. Sometimes, however, they and their designers or architects need expert fabricators to help them achieve this vision.
Project 2: inserting a stanchion bolt into concrete
Not grasping the principle surrounding the right choice of fixing is a typical problem we come across at concept stage.
In another example, an architect specified in their fabrication design that a handrail should be fixed to the floor using an expansion bolt and a chemical resin. The bolt and the resin are intended for two completely different situations so using them together is expensive overkill.
Expansion bolt
An expansion bolt is a specialist fixing intended for solid substrates such as concrete where there are no cavities, unlike brick work. It is a fast, effective and costly way of securing items.
Expansion bolts require a friction-tight hole to be drilled into which they are inserted – usually with a slight hammer tap. As they are tightened they expand to achieve the required grip and loading.
Chemical resin
Chemical resin is ideal for either substrates with cavities, such as brick work, or denser substrates like concrete. The process is similar to using an expansion bolt: drill a hole but this time with slightly more clearance to allow the resin to be pumped in followed by the studding. A curing time is necessary to allow the resin to set before your component (base plate, etc) can be fully secured by tightening the nut.
Expansion bolt or chemical resin – which is the right choice?
Both options will do the job but, as mentioned above, the effectiveness can vary depending upon the type of substrate involved. An expansion bolt used in a dense substrate is quick and simple to use. It's therefore more cost effective to use than resin. However, using an expansion bolt in brickwork could cause it to crumble – instead of the bolt expanding when the nut is turned, it just spins in its hole rather than becoming securely fixed.
Using resin in brickwork would be the most appropriate option. However, the right curing time must be calculated according to the current temperature which in turn, will impact on costs.
The right choice of fixing is determined by whichever one secures your structure safely and correctly – not by the cost factor. Selecting the right fixing according to the substrate and environmental conditions will ensure peace of mind that your structure is secure.
Customers need to be able to put their trust in their fabricator and benefit from their years of relevant experience.
Project 3: putting things right
Sometimes, a structure intended to assist people can actually cause harm thereby breaching regulations.
We corrected a handrail and balustrade running along a pathway for a hotel. The distance between the spindles ('balusters') was just enough for a child to push their head through and become trapped. Yet Building Regulations state that a 100mm sphere (i.e. a head) should not be able to pass through any opening so the maximum space between spindles should be 99mm. Clearly the hotel had a potential legislative nightmare on their hands.
Scrapping the handrail and balustrade was a last resort so we set about working out how to adapt them instead. Adding spindles to reduce the space between them would have involved too much work. So we came up with the idea of fixing panels to cover the spindles, rather than adding further solid bars which would be very imposing and 'institutional'. We used perforated mesh which solved the space problem while maintaining a lightness to the whole structure.
Now fit for purpose, the panels also looked a natural part of the design rather than an afterthought. Of course having a supplier who got it right first time would have been a better experience for the hotel rather than having to call us in to ensure they complied with Building Regulations!
We're always ready to help a customer out of a fix – we do it often enough. Get us involved right from the start, however, and not only will the structure look good and be fit for purpose, it will also comply with regulations and be a cost-effective exercise.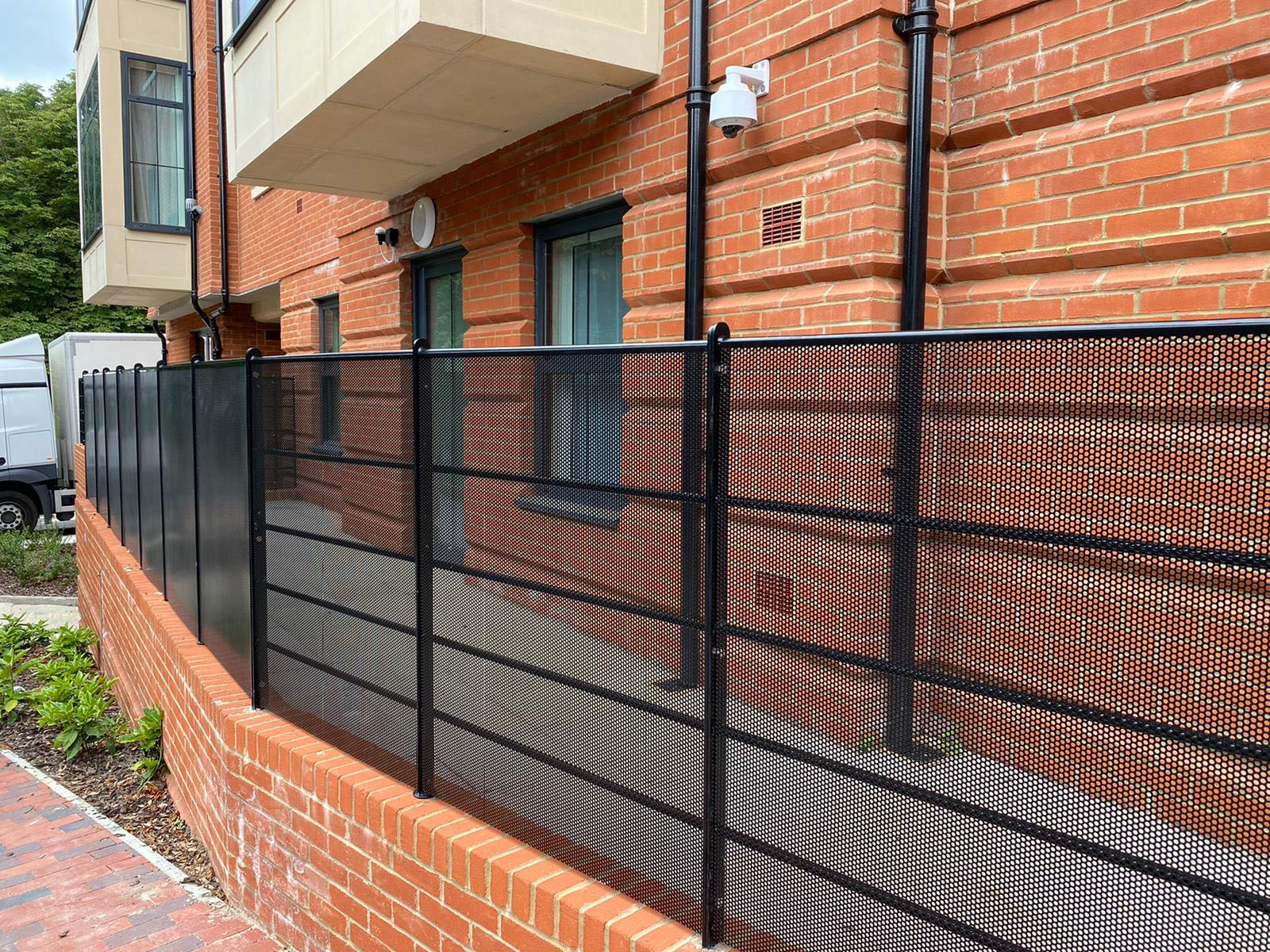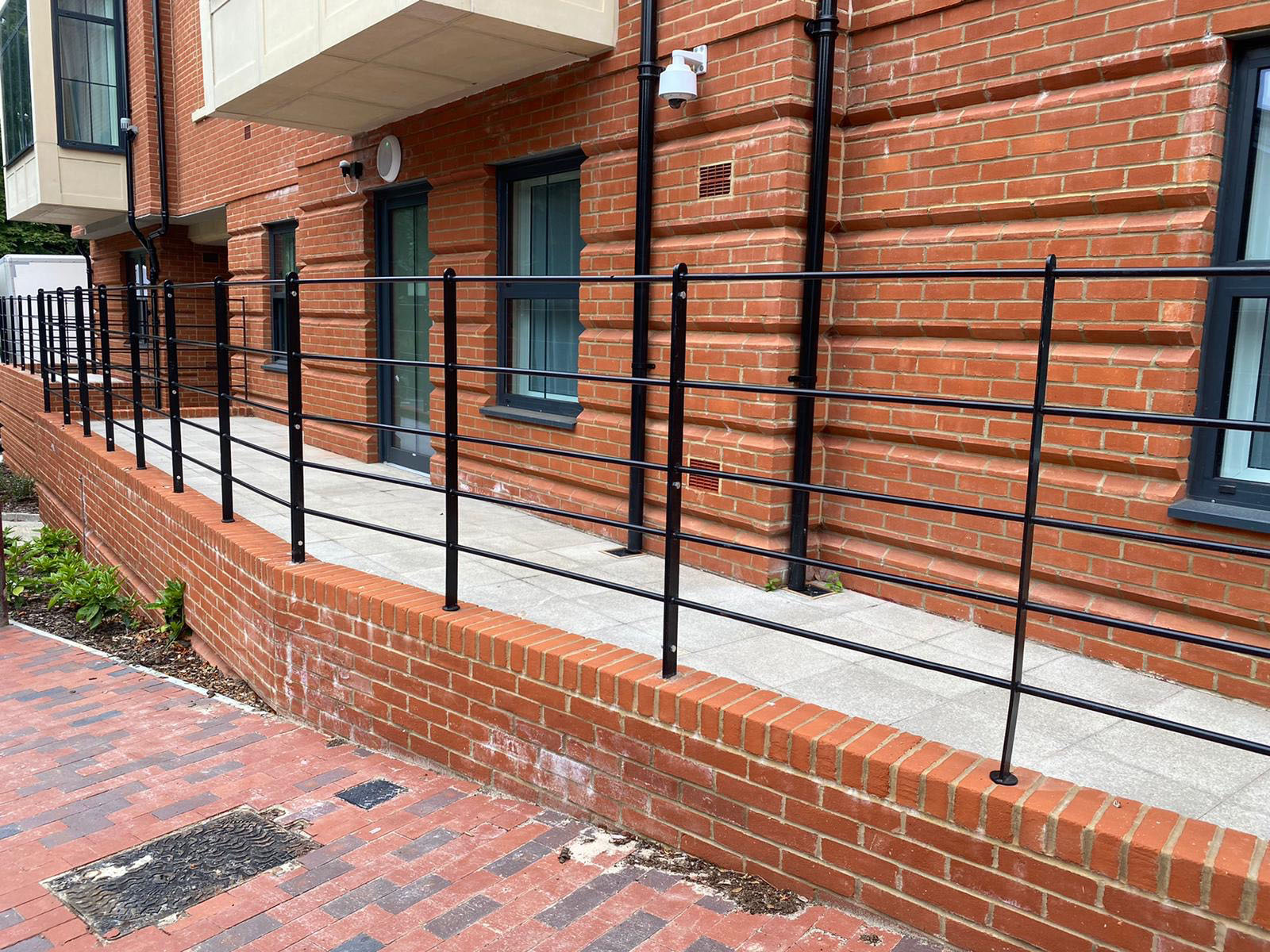 Taking duty of care seriously
Customers should feel they can rely on their fabricators to provide a complete solution and that includes compliance with all relevant legislation.
To us there are no regulation 'grey areas' in fabrication. We simply understand our customer's projects and interpret the regulation on their behalf. Ultimately, we help them carry out the duty of care they owe to people coming into contact with their products and premises.
So the next time your designer or architect states "panels to be attached by some form of blind fixing.." you need a fabricator who can fill in the blanks and help you get the right outcome. You know where to come.
Further reading: EN1090 blog
Footnote
In general, the larger the holes ('eyes') in a Swiss cheese, the more pronounced its flavour because a longer fermentation period has given the bacteria more time to act. However, cheese with large holes does not slice well and comes apart in mechanical slicers. So US industry regulators have reduced the minimum 'eye size' with which Swiss cheese can receive its Grade A stamp. We rest our case!
Want to discuss your next project?